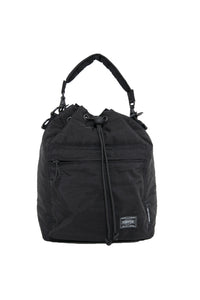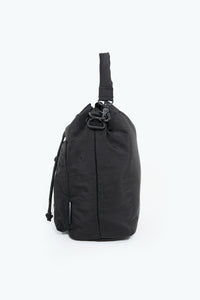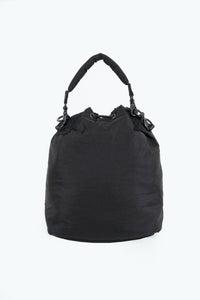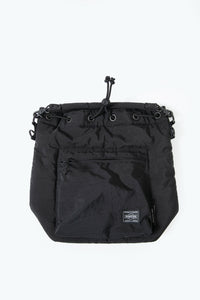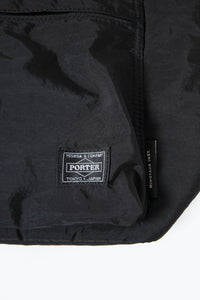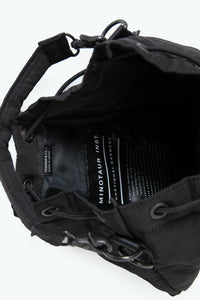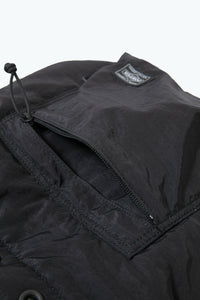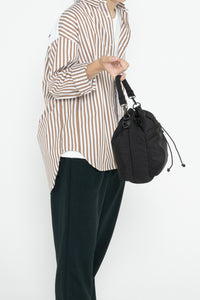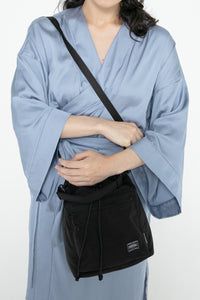 MINOTAUR INST. x PORTER 2W KINCHAKU
Regular price

$229.00

(TAX IN $251.90)

Sold out

Sale price

$229.00

(TAX IN)
A 2WAY KINCHAKU with a modern specification created in collaboration with PORTER with the motif of a drawstring purse bag for traditional Japanese small items.
The matte black color shrink lightweight nylon fabric is used for the material, and it features a calm matte texture.
The shoulder strap has an original logo, and all the parts are unified in a matte black color that matches the main body.
The main body can be opened and closed by adjusting the drawcord at the mouth, making it easy to put in and take out luggage, and adjusting the cord stopper allows you to arrange the silhouette.
Comes with a removable handle and shoulder strap, and is a 2-way specification that can be used not only on the shoulder but also by hand.
The three-dimensional zip pocket is the same concept series as the 2WK BAG made of the same material based on Japanese.
ALL COLLECTION
PORTER
Production : Made in Japan
Material : Made in Japan
Nylon
SIZE :
H 25cm
W 20cm
D 14cm
Weight :
300g