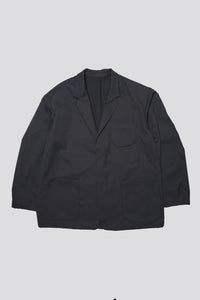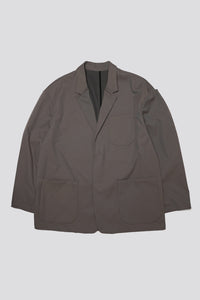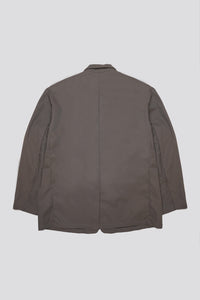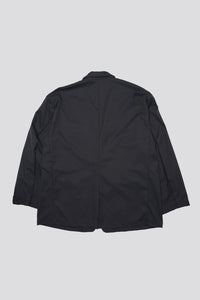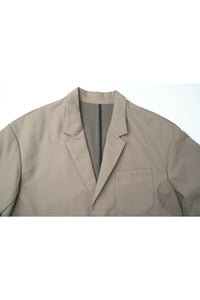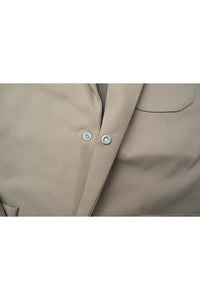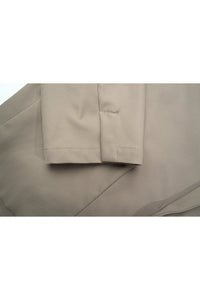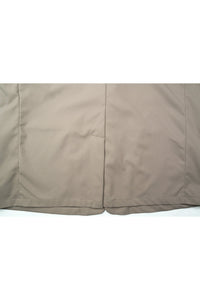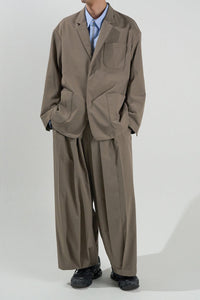 R TAILORED JACKET
Regular price

$375.00

(TAX IN $412.50)

Sale price

$375.00

(TAX IN)
A tailored jacket with a relaxed silhouette updated with comfortable materials, parts, and details for modern life.
The front side of the fabric uses a stretch thread with a spiral molecular structure, and the back side uses a thread that converts infrared rays into heat, making it a highly functional material that is water repellent, stretchy, washable, wrinkle resistant, and moisturizing.
Can be set up with items of the same material.
SET-UP series
TECH 2T SLACKS
HAKAMA PANTS
Production : Made in Japan
Material : Made in Japan
Polyester 100%
S :
BODY LENGTH BACK 28.3 inch
SHOULDER WIDTH 20.1 inch
BODY WIDTH 23.6 inch
SLEEVE LENGTH 22.0 inch

M :
BODY LENGTH BACK 29.1 inch
SHOULDER WIDTH 20.9 inch
BODY WIDTH 24.4 inch
SLEEVE LENGTH 22.6 inch

L :
BODY LENGTH BACK 29.9 inch
SHOULDER WIDTH 21.7 inch
BODY WIDTH 25.2 inch
SLEEVE LENGTH 23.2 inch
Model
MEN'S Height 72.8 inch / Size L
FUNCTION
HEAT ENERGY
STRETCH
WASHABLE
WATER REPELLENT
WRINKLE PREVENTION