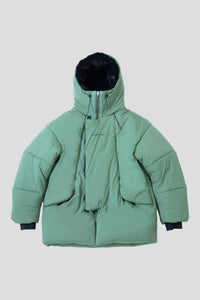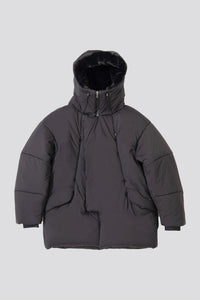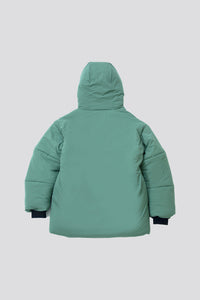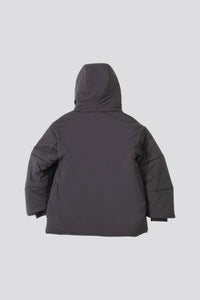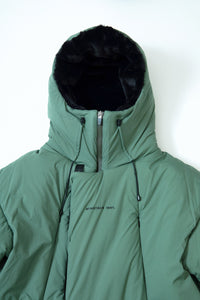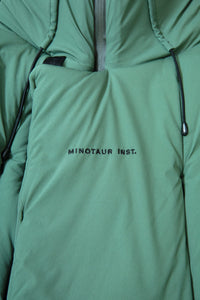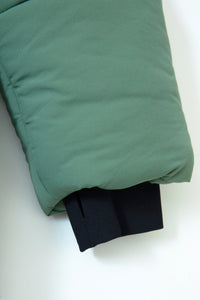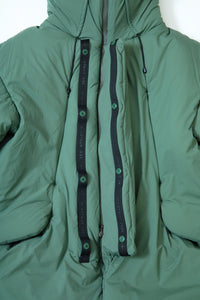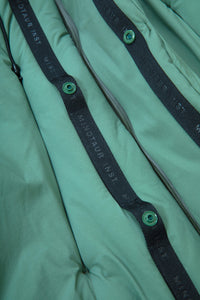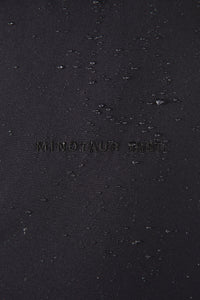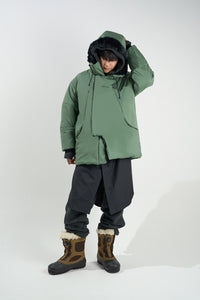 SOLAR HEAT M3B
Regular price

$562.00

(TAX IN $618.20)

Sold out

Sale price

$562.00

(TAX IN)
A military jacket updated with comfortable materials, parts, and minimal details for modern life.
It is lightweight and has a texture, but it uses high-performance materials that are water repellent, breathable, and stretchy, and high-tech batting that generates heat in response to sunlight.
The faux fur, which is made of sustainable material, has a more luxurious texture than real fur.
The rib part of the cuffs can also be used as fingerless gloves.
Production : Made in Japan
Material : Made in Japan
Face : Nylon 100%
Lining : Polyester 100%
Batting : Polyester 100%
S :
BODY LENGTH BACK 31.1 inch
SHOULDER WIDTH 22.8 inch
BODY WIDTH 26.0 inch
SLEEVE LENGTH 22.6 inch

M :
BODY LENGTH BACK 31.9 inch
SHOULDER WIDTH 23.4 inch
BODY WIDTH 26.8 inch
SLEEVE LENGTH 23.2 inch

L :
BODY LENGTH BACK 32.7 inch
SHOULDER WIDTH 24.0 inch
BODY WIDTH 27.6 inch
SLEEVE LENGTH 23.8 inch
Model
MEN'S Height 72.8 inch / Size L
FUNCTION
ANTI BACTERIAL
DEODORIZATION
LIGHT WEIGHT
SOLAR HEAT
STRETCH
SUSTAINABILITY
WATER REPELLENT