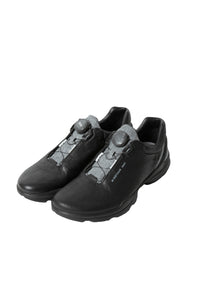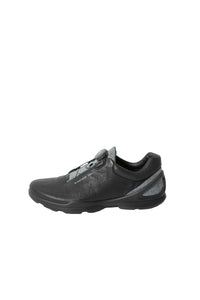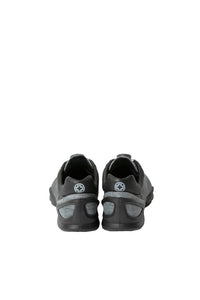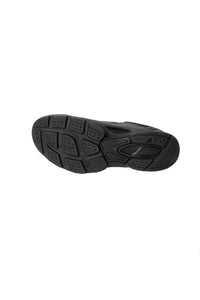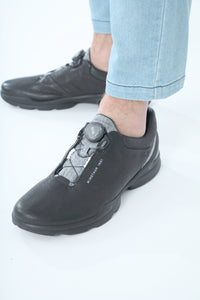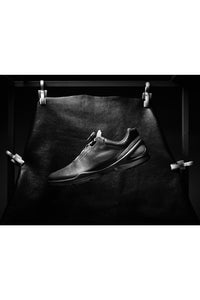 ECCO Dyneema Leather Running Shoes
Regular price

$271.00

(TAX IN $298.10)

Sold out

Sale price

$271.00

(TAX IN)
"DYNEEMA®️BONDED" leather upper
ECCO Leather B.V. (Echo Leather Co., Ltd.) has jointly developed with DSM Dyneema Co., Ltd. Dyneema (R) -processed leather, a lightweight, ultra-thin yet high-strength leather that has never been seen before.
Powerful fiber Dyneema (R) has 15 times the strength of iron and is light enough to float in water.
The inside is waterproof membrane specification.

"BIOM" sole
Inspired by barefoot African runners, we researched to create a shoes that maximizes the walking path of barefoot running.
The human foot works by linking 26 bones, 107 ligaments, and 32 muscles to step on the ground and balance the body.
The development of shoes in recent years has been focused on cushioning the impact, and has never been related to supporting the natural movement of the foot or promoting the body's natural power.
These shoes support the natural movement of human beings as "natural motion".

"BOA closure system" dial
An innovative system that uses a wire instead of shoelaces, turns the dial, winds up the wire, and evenly tightens the shoe.
Running shoes that are close to the feet of human beings and are designed to express the natural movements inherent in them.
MINOTAUR INST. x ECCO
GORE TEX ECCO SNEAKER
ECCO Dyneema Leather Boots
ECCO BUFFALO LEATHER Skate Shoes
Material : Made in Netherlands
Upper: DYNEEMA® BONDED leather
Lining: Leather
Insole: ECFS™ Insole Leather Cover Specification (Removable)
Outsole: FLUIDFORM™ (integral molding method) PU / TPU / rubber three-layer structure
SIZE:
39(US 7.5)
40(US 8)
41(US 8.5)
42(US 9)
43(US 9.5)
44(US 10)
FUNCTION
HIGH TEAR RESISTANCE
LIGHT WEIGHT
WATERPROOF