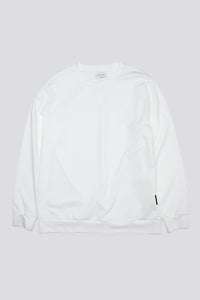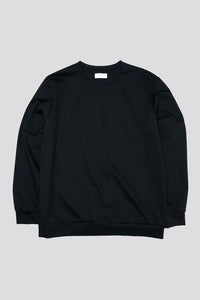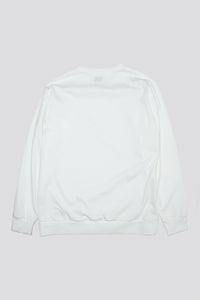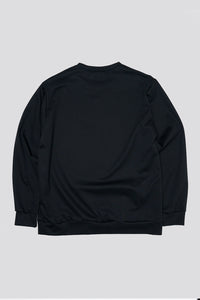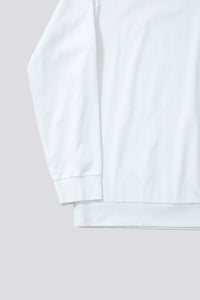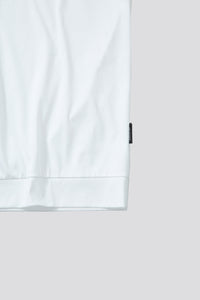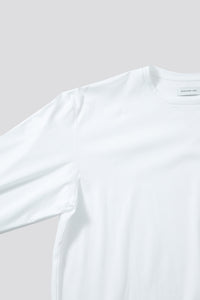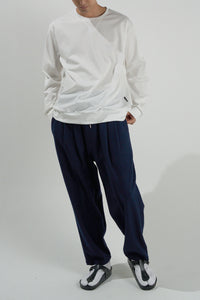 EXTRA FINE L/S-T
Regular price

$125.00

(TAX IN $137.50)

Sale price

$125.00

(TAX IN)
A long-selling long-sleeved T-shirt for MINOTAUR INST.
The biggest feature is the luster, touch, and comfort that make it different from general cotton fabrics.
SUPIMA COTTON produced in the United States, which is one of the world's three largest high-grade cotton, realizes this, and is an organic specification that does not use any chemical fertilizer from cultivation to spinning.
By increasing the number of twists of the thread, the elasticity is created, and the fine thread keeps the skin color difficult to see through even in white color, and keeps "luster, suppleness, softness" to some extent even after repeated washing.
The chest pocket, which is casual yet has a traditional impression, is a casual accent.
EXTRA FINE series
EXTRA FINE WIDE-T
EXTRA FINE T-SHIRTS
Production : Made in Japan
Material : Made in Japan
Cotton 100%
S :
BODY LENGTH BACK 26.0 inch
SHOULDER WIDTH 18.1 inch
BODY WIDTH 21.3 inch
SLEEVE LENGTH 23.6 inch

M :
BODY LENGTH BACK 26.8 inch
SHOULDER WIDTH 18.5 inch
BODY WIDTH 22.4 inch
SLEEVE LENGTH 24.4 inch

L :
BODY LENGTH BACK 27.6 inch
SHOULDER WIDTH 18.9 inch
BODY WIDTH 23.6 inch
SLEEVE LENGTH 25.2 inch
Model
Height 72.8 inch / Size L
FUNCTION
PREVENTION OF SHEER
STRETCH