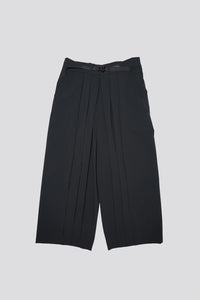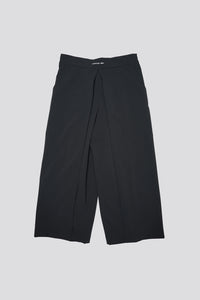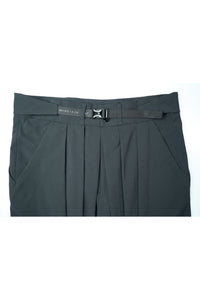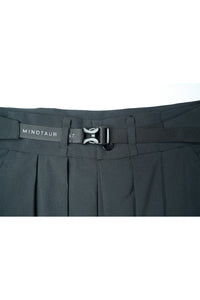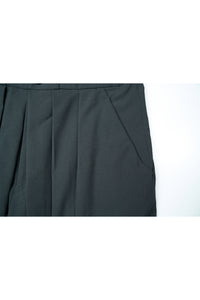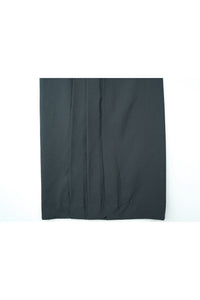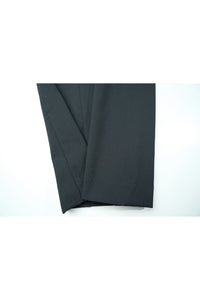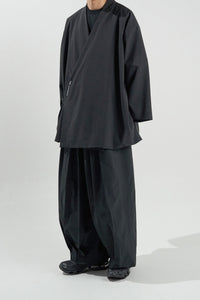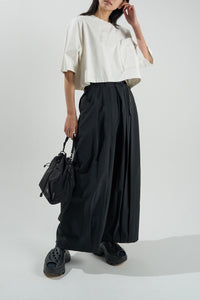 KURO HAKAMA PANTS
Regular price

$271.00

(TAX IN $298.10)

Sale price

$271.00

(TAX IN)
Japanese modern pants updated with comfortable materials, parts and details for modern life.
The matte, melange and dry texture is a Japanese fabric, but it uses a quick-drying, washable functional material that has light stretchability and no wrinkles.
The waist strap can be opened and closed with one touch.
It has a wide silhouette, but the hem width can be narrowed.
Can be set up with items of the same material.
SET-UP series
KURO ZONE JACKET
RS PANTS
Production : Made in Japan
Material : Made in Japan
Polyester 100%
S :
WAIST 33.9 inch
THIGH 14.2 inch
RISING LENGTH 13.0 inch
INSEAM 33.9 inch
BOTTOM WIDTH 12.6 inch

M :
WAIST 35.4 inch
THIGH 14.6 inch
RISING LENGTH 13.4 inch
INSEAM 34.4 inch
BOTTOM WIDTH 13.0 inch

L :
WAIST 37.0 inch
THIGH 15.0 inch
RISING LENGTH 13.8 inch
INSEAM 35.0 inch
BOTTOM WIDTH 13.4 inch
Model
MEN'S Height 72.8 inch / Size L
WOMEN'S Height 68.9 inch / Size L
FUNCTION
QUICK DRYING
STRETCH
WASHABLE
WATER ABSORPTION