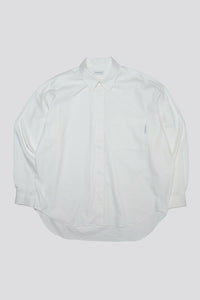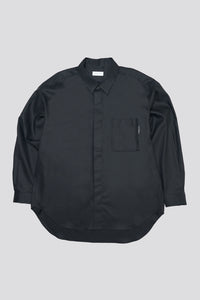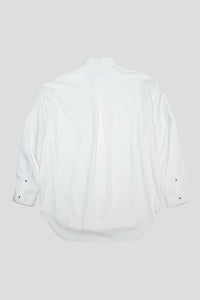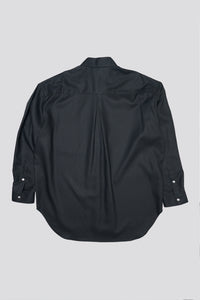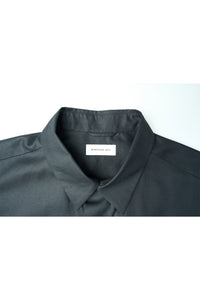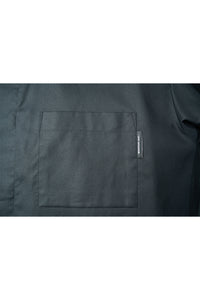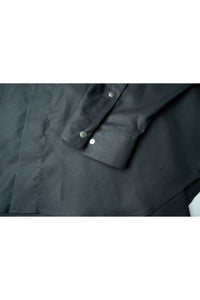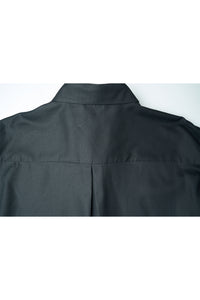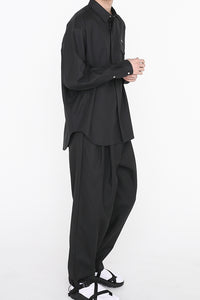 WASHI SHIRTS
Regular price

$188.00

(TAX IN $206.80)

Sale price

$188.00

(TAX IN)
Washi cloth has a purifying effect on the skin and indoor air, a detoxifying effect, does not generate static electricity when combined with chemical fibers, and above all, has good biocompatibility with humans and plays a very important role in maintaining physical condition.
In addition, it is cool in the summer and warm in the winter, making it an all-season material.
A highly functional technical shirt with a relaxed silhouette and a unique texture of washi cloth.
Relaxing smart wear with dry touch, light weight, water absorption and quick drying, deodorant, and antibacterial functions by combining natural materials and technology.
SET-UP series
WASHI HAKAMA SHORTS
Production : Made in Japan
Material : Made in Japan
Japanese Paper 57%, Polyester 43%
S :
BODY LENGTH BACK 30.7 inch
SHOULDER WIDTH 22.0 inch
BODY WIDTH 26.8 inch
SLEEVE LENGTH 21.7 inch

M :
BODY LENGTH BACK 31.5 inch
SHOULDER WIDTH 22.8 inch
BODY WIDTH 27.6 inch
SLEEVE LENGTH 22.2 inch

L :
BODY LENGTH BACK 32.3 inch
SHOULDER WIDTH 23.6 inch
BODY WIDTH 28.3 inch
SLEEVE LENGTH 22.8 inch
Model
Height 72.8 inch / Size L
FUNCTION
ANTI BACTERIAL
DEODORIZATION
QUICK DRYING
WATER ABSORPTION