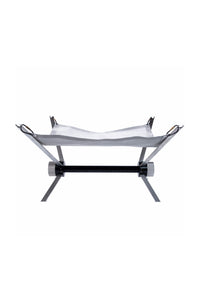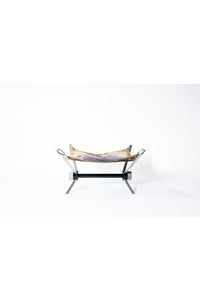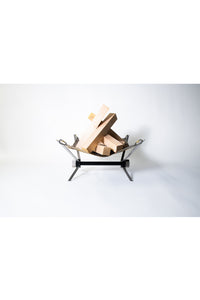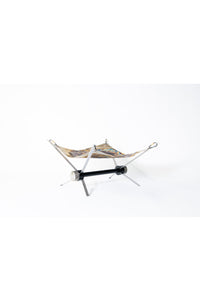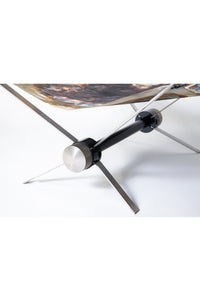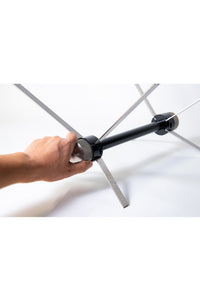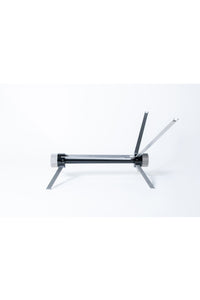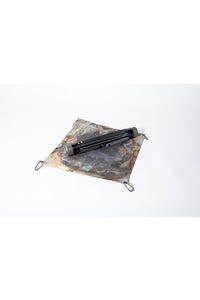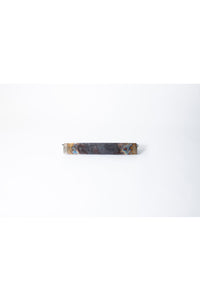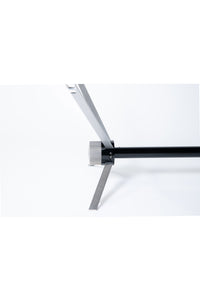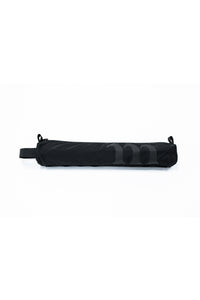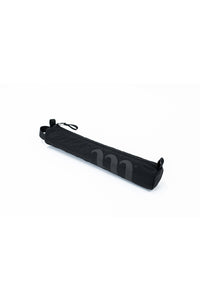 SATELLITE FIRE BASE【muraco】
Regular price

$118.00

(TAX IN $129.80)

Sold out

Sale price

$118.00

(TAX IN)
muraco
SATELLITE FIRE BASE

It is a bonfire with a basic design that pursues "high portability", "settings that do not require manuals", and "sturdiness for heavy wood" at a high level.

Although it is heavy and stable, it is difficult to carry because of poor storage.
In order to overcome the weaknesses of these existing products and to utilize the advantages as they are, this is a whole item that has undergone a careful basic design, dozens of drawing designs, and 0.1mm unit assembly designs.

-Setting-
Raise ARM / LEG and tighten the stainless steel bolts on both ends to fix.
Hook the mesh corner carabiner into the ARM notch and you're ready to go.
-Withdrawal-
Fold the ARM / LEG.
The mesh is extremely supple and can be rolled up and stored in a sack at the same time when the main body is stored.

<muraco>
MURACO was born from a small metal processing factory.
MURACO has made a start by bringing together the technology of the factory full of craftsmanship, which has been refined in the world where the error of 0.01mm influences the quality, and the know-how of professionals in various fields.
We propose a new sense of outdoor style by mixing various cultures based on the outdoors.
A new choice for everyone who enjoys outdoor activities. OUTDOOR GUILD MURACO.
ALL COLLECTION
muraco
Production : Made in Japan
Set content :
Main unit Micro mesh Instruction manual Staff sack
Total weight : 1,790g
Storage size : Diameter 2.7 inch L 16.1 inch
Dimension when using: W 18.1 inch H 9.4 inch D 16.9 inch
Material :
Body (ARM, LEG, Stable bolt / Stainless 304), (Main frame / Aluminum alloy), (Micromesh / Heat resistant stainless steel) Sack (polyester)