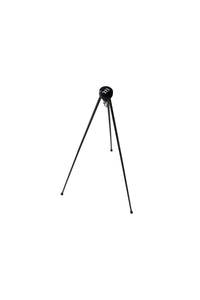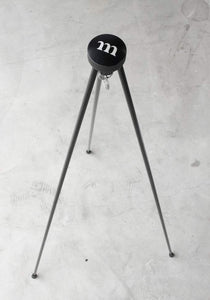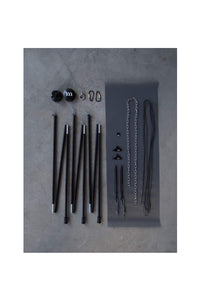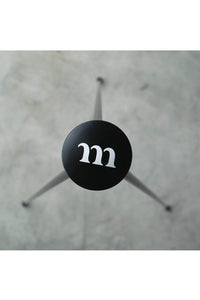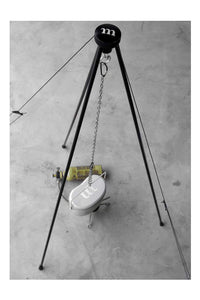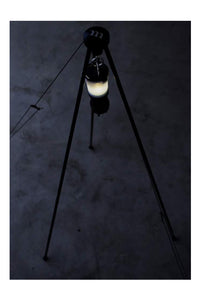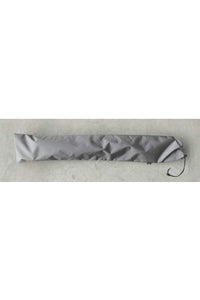 AFRICAN EAGLE【MURACO】
Regular price

$115.00

(TAX IN $126.50)

Sold out

Sale price

$115.00

(TAX IN)
muraco
AFRICAN EAGLE

A lightweight aluminum alloy tripod.
The loading chain uses stainless steel 304, which has both strength and rust resistance.
The body can be peg down with the included φ1.8 mm Dyneema rope.
AFRICAN EAGLE is the English name for the bird of prey, the raptor, which lives in the African rainforest.
It is said to target prey that is more than 10 times your weight.
Despite its lightweight design, this tripod can hang about 5kg with a carabiner and about 12kg without a carabiner.

* Open flames such as bonfire cannot be used.
When using it for cooking, please use cookware that can adjust the heat.
As a lantern hanger, and when cooking with cooking utensils such as camping stoves, you can hang a kettle or a pot for stable work.

<muraco>
MURACO was born from a small metal processing factory.
MURACO has made a start by bringing together the technology of the factory full of craftsmanship, which has been refined in the world where the error of 0.01mm influences the quality, and the know-how of professionals in various fields.
We propose a new sense of outdoor style by mixing various cultures based on the outdoors.
A new choice for everyone who enjoys outdoor activities. OUTDOOR GUILD MURACO.
DEDICATED OPTION
KAKASHI
ALL COLLECTION
muraco
Production : Made in Japan
Accessories :
BRUISER'S CHAIN φ1.8mm Dyneema Rope V-SHAPED PEG 2 pcs TRIANGLE TENTIONER 2 pcs Aluminum carabiner 2 pcs

Weight : 620g (includes staff sack)
Material : Body aluminum alloy accessory (chain) stainless steel 304
Size : When used, height 47.2 inch, depth 64.9 inch, width 25.5 inch (storage height 20.8 inch, width 2.1 inch) Carabiner working load: 5kg