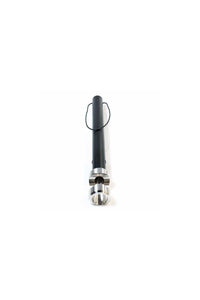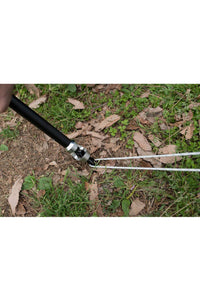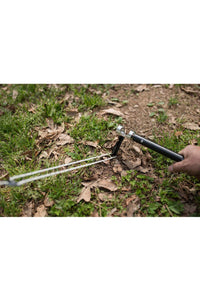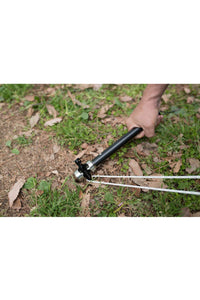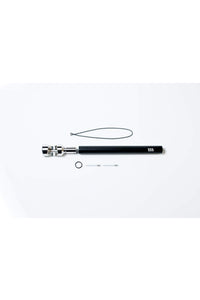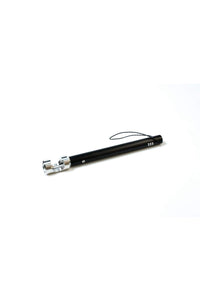 CARAJAS™ PEG HAMMER【MURACO】
Regular price

$28.00

(TAX IN $30.80)

Sale price

$28.00

(TAX IN)
MURACO
CARAJAS ™ PEG HAMMER

A peg hammer that bears the name of Carajas, the largest iron ore production site in the world, an iron mine in the state of Para, Brazil.
Instead of the conventional T-shaped head, the straight head specialized for peg driving is machined from stainless steel.
It is one with excellent storage that has a lightweight aluminum handle assembled.
Application for design registration.
The head and handle are connected at a crossing of about 0.02 to 0.03 mm, and are fixed with aluminum rivets and metal-only adhesive.
In addition, an O-ring is incorporated inside in order to prevent the head from sticking when the rivet becomes loose.
Despite being 236g, it has a light weight and is easy to hit.
With a straight shape, it has excellent storability and can be stored together with a tent or tarp.

* Cannot be used with cast iron pegs.
Please be careful when ordering as it is designed exclusively for aluminum pegs.

<muraco>
MURACO was born from a small metal processing factory.
MURACO has made a start by bringing together the technology of the factory full of craftsmanship, which has been refined in the world where the error of 0.01mm influences the quality, and the know-how of professionals in various fields.
We propose a new sense of outdoor style by mixing various cultures based on the outdoors.
A new choice for everyone who enjoys outdoor activities. OUTDOOR GUILD MURACO.
ALL COLLECTION
muraco
Production : Made in Japan

Material :
Head : Stainless steel 304
Handle : A6063 aluminum alloy
Size : W 5.5 inch L 10.8 inch
Total weight : 236g