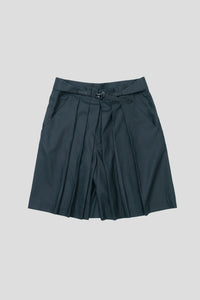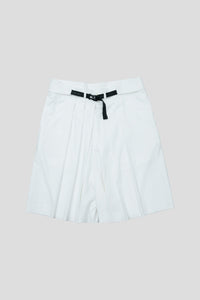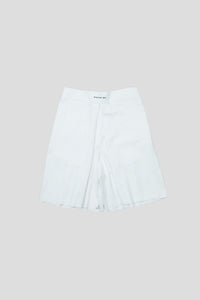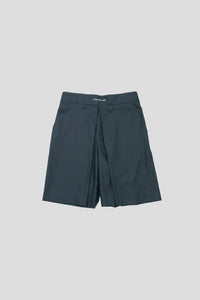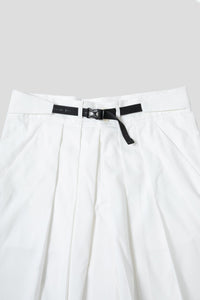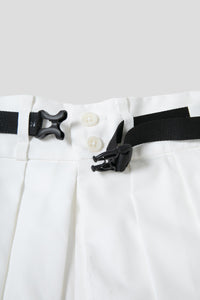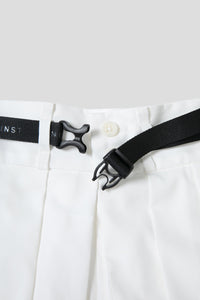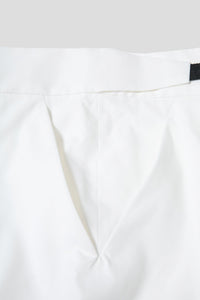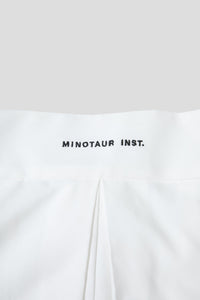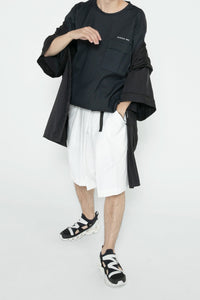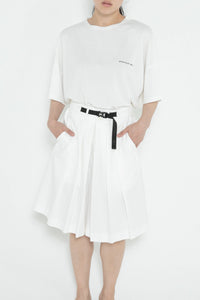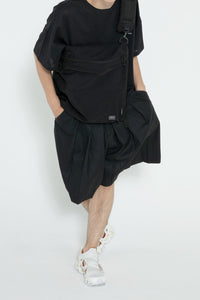 WASHI HAKAMA SHORTS
Regular price

$271.00

(TAX IN $298.10)

Sale price

$271.00

(TAX IN)
Washi cloth has a purifying effect on the skin and indoor air, a detoxifying effect, does not generate static electricity when combined with chemical fibers, and above all, has good biocompatibility with humans and plays a very important role in maintaining physical condition.
In addition, it is cool in the summer and warm in the winter, making it an all-season material.
Just like the kilt, a traditional Scottish skirt, the traditional Japanese hakama has been updated to TECH HAKAMA, a comfortable everyday wear.
We also recommend coordinating it as a setup with items of the same material.
SET-UP series
WASHI SHIRTS
Production : Made in Japan
Material : Made in Japan
Japanese Paper 57%, Polyester 43%
Polyester 100%
S :
WAIST 31.5 inch
THIGH 14.2 inch
RISING LENGTH 13.0 inch
INSEAM 8.3 inch
BOTTOM WIDTH 12.6 inch

M :
WAIST 33.1 inch
THIGH 14.6 inch
RISING LENGTH 13.4 inch
INSEAM 8.7 inch
BOTTOM WIDTH 13.0 inch

L :
WAIST 34.6 inch
THIGH 15.0 inch
RISING LENGTH 13.8 inch
INSEAM 9.1 inch
BOTTOM WIDTH 13.4 inch
Model
MEN'S Height 70.1 inch / Size L
WOMEN'S Height 63.4 inch / Size L
FUNCTION
ANTI BACTERIAL
DEODORIZATION
QUICK DRYING
WATER ABSORPTION